Pythian is an SAP Certified Hosting Partner and technical leader in enterprise hosting and managed services.
We empower customers and help them realize their full ROI potential by providing cost-effective, lean, accelerated and successful implementations and support.
With more than 20 years of experience in the SAP business, Pythian has successfully helped close to 100 customers in their SAP HANA migration journey. Migrations include on-premises to public and private clouds and also providing managed services for the migrated HANA instances.
What is included in the Pythian SAP Migration Assessment offer?
Planning is the most critical step in any migration process, and SAP migration is no different. Pythian's 40-plus SAP-certified experts have created a comprehensive SAP migration assessment that is fully funded by Pythian.
The assessment involves a three-step process completed over a period of 7 to 10 days.
External Discovery – 1 day
Info gathering on current SAP and related environment leveraging detailed questionnaire
Deliverable: Discovery Findings document
Analysis Workshop – 1 day

Interactive and collaborative workshop to dive deeper into findings, including migration approach, plan, validation and environmental requirements

Deliverables: SAP HANA sizing, HANA DB solution approach, custom code impact and remediation plan for SAP
Solution Vision Recommendation and Proposal – 4-5 days

Thorough analysis and presentation of recommended migration approach

Deliverable: Detailed HANA migration roadmap including approach, effort, timeline and costs supporting SAP ECC, CRM, BW, SRM, SCM, PI, PO, BusinessObjects and Portal, as well as estimated cloud costs
What is included in the assessment report?
Migration/conversion approach (technical and functional)
SAP HANA sizing recommendations
ABAP custom code analysis and remediation recommendations
Project plan and responsibility matrix
Automation tools from SAP and migration team
Scope of the services, key assumptions, resource and cost estimate
SAP Migration Assessment
Speak with a Pythian SAP expert today.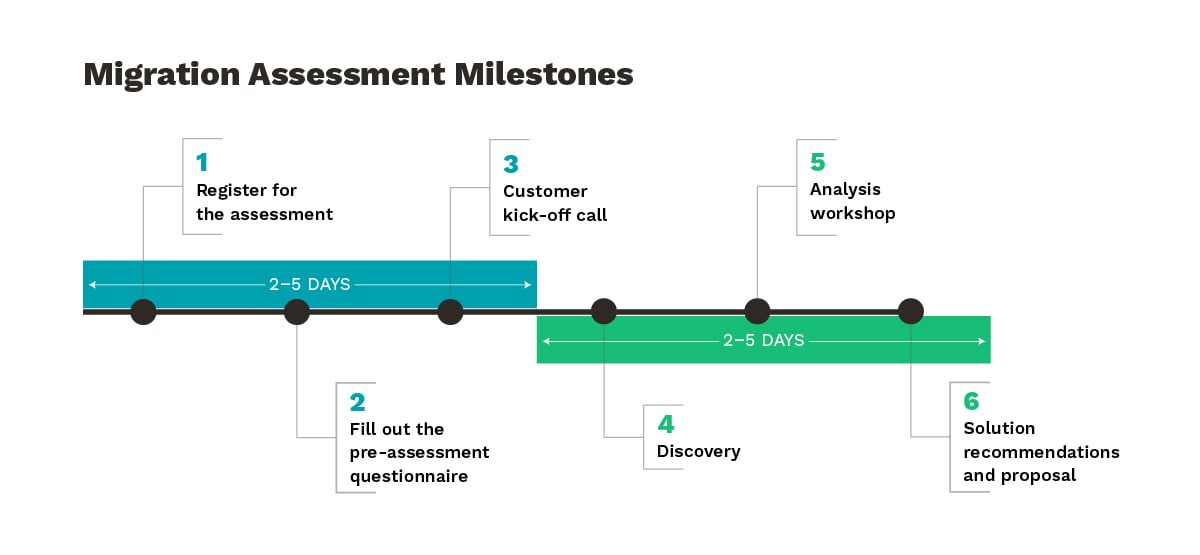 Why select Pythian as your SAP migration partner?
Pythian is a PartnerEdge Program Partner, a Global Partner of the SAP Migration Factory Program, and an SAP Certified Application Hosting Services Provider.
Also, you would get these additional benefits:
Clearly defined methodologies and frameworks for reduced utilization of client resources
Fewer migration errors because of experience and use of Pythian's proprietary knowledge base repository
Investment in proprietary tools to optimize efforts, reduce client risks and control costs
Reduced migration down time of up to 50 per cent
Reusable assets, including proprietary tools, templates and methodology
Structured processes overseen by SAP as Pythian is a Global Partner for SAP Migration Factory
Contact us today!